Taking Responsibility and Seeing Eye to Eye with the Guru
Some reflections on the immoral behavior of prominent Buddhist figures.
L. S. Dagyab Rinpoche & Norden Dagyab
Preface: Many of us have been working for more than 35 years with Dagyab Rinpoche, a high Tibetan tulku and Tibetologist, and the spiritual director of Tibet House Germany. From the very beginning he warned us against the negative consequences of guru-worship here in the West, and of projecting the teacher as a replacement for a father figure, a therapist, or even a partner.¹
Rinpoche's students are well acquainted with his mode of starting teachings with "We beginners …" Again and again Rinpoche has emphasized that Buddhist teachers are not "god-like beings" in any way, but people with human weaknesses. He strongly rejects the widespread view that one's own teacher should be considered "the same" as the Buddha, just because it is customary to do so in the Indo-Tibetan cultural sphere. Of course, teachers should be treated politely, respectfully, and with gratitude because they transmit invaluable knowledge. But only within certain meditative states and within the context of Tantric Buddhism should the teacher be seen as a buddha.²
Among Western students in particular, group pressure tends to be high, especially when people in leadership positions, with their own perceived deficits, strongly project the guru as a figure of salvation. Moreover, medieval or magical thinking is often cultivated when, for example, students are persuaded to feel guilty or afraid of negative karmic consequences if they develop a critical view of their teacher, whereby common sense is switched off. This is often reinforced by the fact that these Tibetan teachers may not have benevolent and critical advisors at their side, or if they do, may not approve of them. Oftentimes, too, the more popular they are, the more likely they are to be surrounded by sycophants—people always saying yes, yes—which has the effect of isolating them in their absolute power. In this way they can quickly lose touch with reality, with what is appropriate. These are just a few aspects of the dilemma.
Rinpoche and his wife (who herself has been a careful observer of the Buddhist scene for decades here in the West) have not failed to notice how much the current scandals within Buddhist communities are unsettling, repulsing, and shifting the way many well-functioning communities are perceived. This is why they have decided to jointly share some of their personal thoughts in this article.
—Elke Hessel (Chökor, Issue 67, 08/2019)

For some time now, more and more cases of immoral behavior from prominent Tibetan Buddhist teachers have come to light. This behavior is by no means new, but the exposés are now a global development, which naturally also impacts religious groups. For several centuries there have been such moral failings; occurrences within the Catholic Church are well-known examples. Unfortunately, this also affects Buddhist teachers from different countries, including Tibet. Modern technology brings such information rapidly to the public awareness and broadcasts it exponentially. For many years now, the unethical behavior of several high-ranking Rinpoches has been a topic of discussion in the Buddhist world.
We, the Tibet House Germany, are a cultural institute with a large Buddhist component. It is not our duty per se to assess such misconduct within the Tibetan Buddhist teacher-student relationship. This is a task to be taken seriously by the people and organizations involved. Nonetheless, upon request of some friends, we would like to draw your attention to the following points.
On principle, it is right and necessary to make known the behavior of Buddhist teachers when it proves to be incompatible with the Buddhist teachings. However, this act of disclosing should always be connected with a good motivation (i.e., without malice, hatred, or feelings of revenge).³
Certainly, there are various causes or triggers for the emergence of such patterns of immoral behavior. The responsibility for investigating and processing the causes and conditions from which such problems emerge (and which inevitably lead to scandal) must be jointly tackled by both the ones directly harmed as well as the organizations themselves. It is absolutely not enough to just name or merely eliminate the symptoms.
So often the teacher is idealized as an enlightened person. With such an attitude, one fails to consider that Buddhist theory and Buddhist practice might be different. Consequently, high expectations of the teacher get roused. One completely blocks out the fact that, following logic, you can only perceive an enlightened being if you are a buddha yourself. Within this context, it is absurd when a high-ranking Buddhist teacher accuses his students of not having a pure view or of not recognizing his pure motivation when the students denounce the teacher's controversial behavior within their own community. This is something that has happened numerous times.
On the other hand, it is no secret that some students feel very privileged when they are allowed into the inner circle surrounding their teacher. All kinds of close interactions are—at first—perceived as a great opportunity. In this way, everything is accepted and the students "play along." Some teachers are spoiled this way and may eventually lose any form of self-control and self-reflection. Here, one misconduct goads another, until even sexual relations develop.
Both teachers and students must be aware that they are equally responsible for earnestly keeping ethical discipline—especially when it matters most. Both must avoid anything that could give rise to immoral behavior, and take preventive measures against it. This, of course, requires a certain maturity, something that unfortunately not everyone is endowed with.
In traditional Indo-Tibetan culture, a clear hierarchy has existed, and it has been an accepted norm to worship the teacher. But in this day and age we need to rethink these norms. Or as Buddhist literature puts it, "The vows in the Vinaya must be adapted to time and place."
According to today's social conventions, students are not servants and teachers are not bosses. Mutual respect is essential and an indispensable foundation for a harmonious teacher-student relationship. Not only should their behavior be proper from a spiritual point of view, but also from the perspective of safeguarding the reputation of Buddhism in general, and more particularly, their own tradition and the therewith affiliated organizations. Otherwise, the result will be massive harm and disappointment.
In this context, it is especially important for teachers to act as role models. As far as possible, they should behave in accordance with the same Buddhist principles they are teaching to their students daily. After all, teachers have a particularly important responsibility and function to guide their students on the right path.

Part of being a guide calls for one to live modestly, as far as possible, in one's own life—without greed, without displaying arrogant, egocentric behavior, or without the lack of control. 

We express the wish that we all might be able to constantly work on our own attitude—just as expressed in the Lojong practices. ■
---
Notes
[1] Chödzong article from issue 4, p. 6-13.
[2] See also "Relating to a Spiritual Teacher: Building A Healthy Relationship", Alexander Berzin
[3] From Je Tsongkhapa: The Great Treatise on the Stages of the Path to Enlightenment. Chapter: Relying on the teacher, Page 86, Snow Lion, 2000: "The Gunaprabha Sutra on the discipline states: If the abbot instructs you to do what is not in accord with the teachings, refuse!"
Translated from the German original by Chandra Ehm.
Elke Hessel is the managing director of Tibet House and a long year student of Dagyab Rinpoche.
Originally published in Chökor Tibethaus Journal, Issue 67, 08/2019.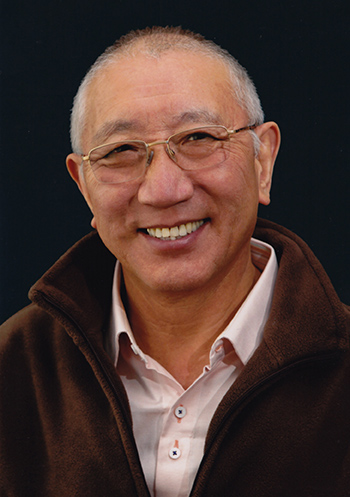 H. E. Loden Sherab Dagyab Kyabgön Rinpoche was born in East Tibet in 1940 and at age four he was recognized as the IX. Kyabgoen (protector) of the region of Dagyab. He is one of the highest ranking Tulkus of Tibet. He studied at Drepung Monastery in Tibet where he earned a Geshe Lharampa degree.
In 1959 Rinpoche escaped with His Holiness the Dalai Lama to India. From 1964 to 1966 he directed the Tibet House in New Delhi, which is an internationally recognized institute for the preservation and support of the Tibetan culture.
For more than 40 years Rinpoche has lived with his family near Bonn. He came to Germany in 1966 in response to an invitation from Bonn University to work as a Tibetologist at its Institute for Central Asian Studies (from1966 to 2004). He is married to Norden Dagyab since 50 years, and both live since 10 years in Berlin. A list of his publications—academic works about Tibetan Buddhist art, iconography and symbolism, translations of religious texts from Tibetan into German, introductory explanations for western Buddhists—can be downloaded as a PDF-file.
In the 1980s, due to the explicit request of people interested in Buddhism he began to be active as a spiritual teacher for Europeans.
Dagyab Rinpoche is the originator of the Tibet House in Frankfurt am Main / Germany.
Papers from the book "Imagining Tibet":
Buddhism in the West